Hotel Info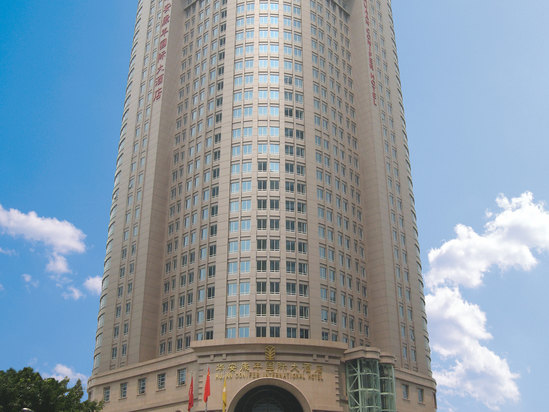 Huaan International Hotel Shenzhen
enjoys its geographical advantage. It is within walking distance to Shenzhen's iconic building, Xinxing Plaza (Diwang Mansion), and the stylish leisure and entertainment shopping mall 'Vientiane City' is just a stone's throw away.
Huaan International Hotel Shenzhen
has 11 kinds of warm, spacious and comfortable rooms, which provide you with internationally popular super 'comfort beds', independent rainforest shower rooms and bathtubs, advanced door sound insulation system, convenient direct drinking water system, spacious Room space, wide-screen multi-standard LCD TV, broadband Internet, international satellite channels, etc.
Exquisite Chinese and Western restaurants and lobby bars, a fusion of Chinese and foreign cuisine, mouth-watering; high-quality equipment fitness center, make people tired and regain their vitality.
The conference center with excellent environment is suitable for hosting all kinds of meetings and social banquets, while the business center provides high-quality services for business guests who must compete every second.
The unique executive floor provides business guests with a wealth of facilities for business negotiations and entertainment.
The hotel has set up 6 banquets and conference halls, facing the noble social banquets in the city, and provides a good location for hosting important international conferences.
'
Huaan International Hotel Shenzhen
pays attention to the details, and the professionalism of caring and service-oriented guests makes every guest who stays in it impressed and lingering.